Rental price growth has flattened for the first time in three years, but this could change argues Business Desk's Brent Melville. "Flatlining rental prices are likely to be a brief reprieve for tenants as landlords start ratcheting up prices to meet the cost of new healthy homes regulations," he says.
Nobody knows for sure why prices have stagnated but there's plenty of analysis and theories. Read on…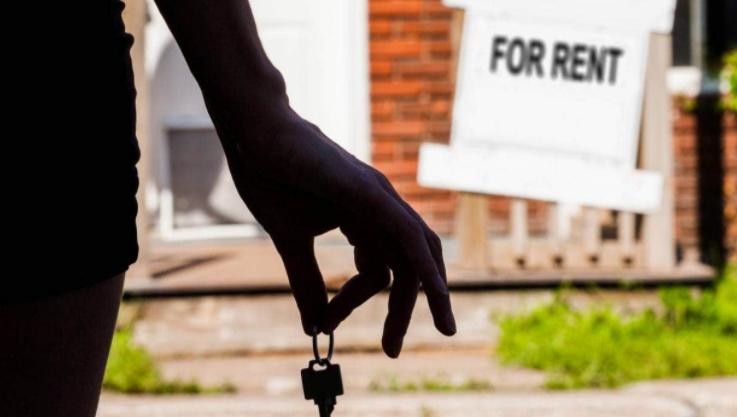 The background ….
At the beginning of 2020, it would have been hard to imagine a scenario that would have dented the rising growth of rental incomes. Despite a slight slowdown in rental yields for landlords over the last couple of years, steady growth was still forecast for 2020. In January, Stuff's Susan Edmunds wrote that "tenants can expect another year of rent rises." She quotes ASB Bank economist, Mark Smith, saying, "there was still 'reasonable' population growth and a lack of housing supply, which was pushing rents up."
Then came the Covid-19 lockdown in March, and the Government's six-month rent increase freeze and tenancy termination regulations came into effect.
In April, the TradeMe Rental Price Index Report showed that level 4 lockdown "had brought the New Zealand rental market to a standstill." Head of Trade Me Property, Nigel Jeffries, said that the government's announcement caused some dramatic changes in user behaviour.
"Understandably, prospective tenants backed away and demand dropped right off while people hunkered down and stayed at home."
Mr Jeffries said that March 2020 had followed the same upward trend seen in previous months with the national median weekly rent up three per cent on March 2019, to $510.
"The rental market was looking very robust and landlords were in the driver's seat with a lot of demand and not enough supply.
"We're now waiting to see what impact Covid-19 will have on that picture, it's really hard to tell and we don't have a crystal ball, but we're interested to see what moves both landlords and tenants will make in the near future. Intervention by the government, including the six-month rental freeze, will also have a big impact on the rental market and we're likely to see some lower rental prices in the coming months," says Jeffries.
May's TradeMe Rental Price Index report showed a similar story, with TradeMe Property spokesperson, Aaron Clancy, saying that although the national rental market had seen strong price growth in the last 24 months, the impact of Covid-19 and the rent freeze could stop this growth in its tracks. "The impact of Covid-19 will significantly change the playing field for landlords and tenants in 2020."
It wasn't all doom and gloom however.
Clancy said he expected to see an increase in demand when lockdown restrictions lifted in May. ""So far in May we're seeing a lot of activity onsite with listings of rental properties shooting back up when compared to April, and plenty of potential tenants coming on to search for a new home. We expect to see some very interesting numbers at the end of the month, we suspect plenty of tenants are looking to make a move and will be enticed by the fresh stock that will hit the market."
"It's beyond May where things get unclear – with landlords unable to issue notice to terminate tenancies for the next few months, the rental freeze in place – and uncertainty around the economy – may cause a dip in the supply of rental properties. However, short term accommodation being moved on the long-term rental market could help to balance supply levels", says Clancy.
At the end of July, The New Zealand Herald's Ben Leahy reported that Airbnb owners were being blamed for Auckland's sliding rents. Due to the lack of overseas tourists, there was a theory that holiday homes were being converted into regular long-term rentals. However, analysts, AirDNA, cautioned against using the data and said they didn't believe this was the case. "Air DNA believed many Airbnb hosts were simply taking a break."
In August, Good Returns reported that TradeMe's August Rental Price Index confirmed that there had been no rent growth for the first time in three years. TradeMe Property spokesperson Aaron Clancy said it "is the closing of the gap between demand and supply that is behind the deceleration of rental price increases."
What the future holds….
Going back to Brent Melville's analysis, Rental price lull unlikely to last, he explains further:
"Trade Me property spokesperson Aaron Clancy said the 'pause' in rental increases couldn't be attributed to the government's covid-related rental price freeze, because it only applied to existing tenancy agreements.
Nor are stagnant prices likely to last long, he warned. Landlords who need to get their rentals up to spec to meet the new healthy homes regulations and standards – including the cost of inspections and improved heating or damp elimination – will "undoubtedly pass those costs on."
And while the median weekly rent in Auckland was up four percent year-on-year, at $570 a week, inner city pricing remained static at $550 a week, also reflecting migrant worker and student demand.
However:
Melville quotes Corelogic property economist, Kelvin Davidson, saying the rental market was reflecting pressure on household incomes, particularly for younger people who tended to be tenants.
"Landlords are recognising that it's not as easy to push through rent increases as it has been, even if they'd like to given the higher costs of being a landlord," he said.
Another factor, he said, is the higher number of investors "still piling into the property market" on the strength of lower interest rates, which is raising the number of properties actually available for rent.
To add to the mix, new tenancy law was passed in August, including a rent-rise restriction to only once a year.