If you need a long-term quality tenant for your property, we have the services for you. We have strong tenancy demand meaning we can get you reliable long-term tenants efficiently, giving you certainty for the future. As property owners ourselves we understand the importance of making sure we are thorough in the tenant interviewing process, implementing thorough checks on their rental, employment, and financial history.
Our friendly team has years of experience under their belts and has built the trust of countless investors. We strive to provide an outstanding service to our investors, allowing you to sit back, relax and know that your investment is in safe hands.
We understand the importance of having a steady income that you can rely on from your properties. From arrears management to property maintenance services, we have proven systems to ensure that your rental property is well looked after, and the money keeps coming in. With initial, routine, and final inspections you be assured that your property will stay in top earning condition.
We have audited trust accounts that are reconciled daily so we can tell straight away if your tenant has missed their payment. We deal with any issues with urgency, making sure they are resolved before they start costing you money. Plus, having a team of 10 experienced staff ensures that if your first point of contact is unavailable, there is always someone knowledgeable you can talk to about your rental property.
These are the many reasons to use our property management services, but for full peace of mind see our landlord journey below to review the full process: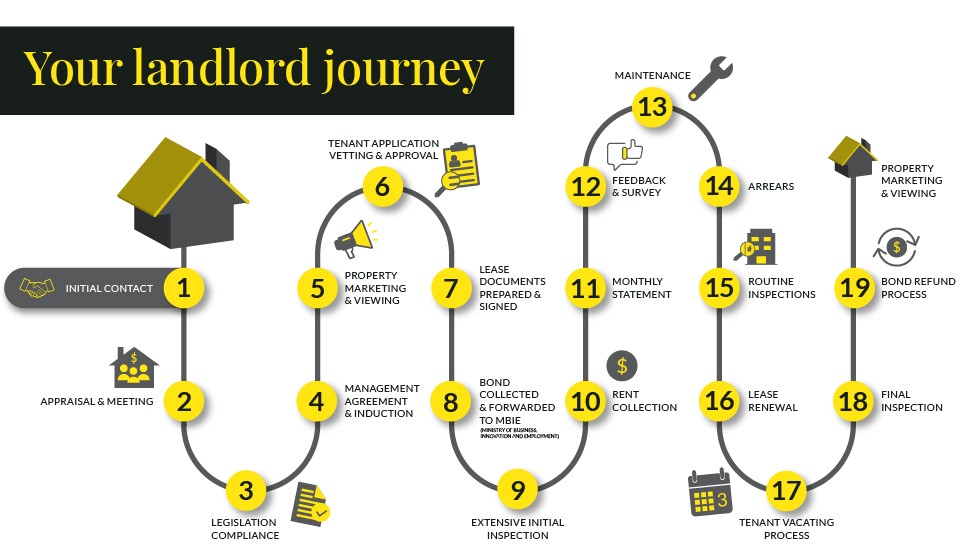 Property Management Service
Our team is here to help you succeed with your rental property financial goals. Fill out our contact form today and we will be happy to help with any queries you have regarding our property management services.